Very useful tool to excute by RFC a SAP program and then get its spool.
To use it, you have to install the RFC function module YY_RFC_ABAP_RUN
Télécharger l'outil Excel RFC_ABAP_RUN.xls
Usage is very simple, just enter the program and variant name.
The tool provides also the possibility to enter a list of selection parameters.
Option 1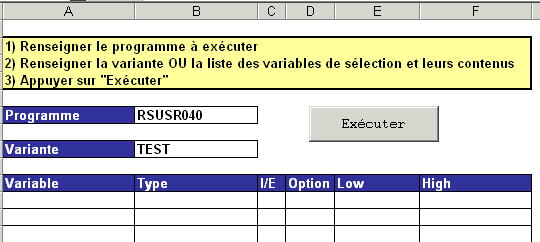 Option 2